During the 1700s and 1800s, the southern lagoon was used as a port. The boats were pulled ashore. When the waves were big and hit land, they moved the pilotage boats by rail to the north side where they could get shelter. The rails were used until 1954 but have now been taken away from Malören.
The south harbor
The present long southern quay was built in 1944 by the Swedish Maritime Administration. At the beginning of the 1970s, this was renovated on the initiative of Domänverket to enable investments in tourism. The leftover wood, the islanders used to build an outdoor dance court adjacent to the quay.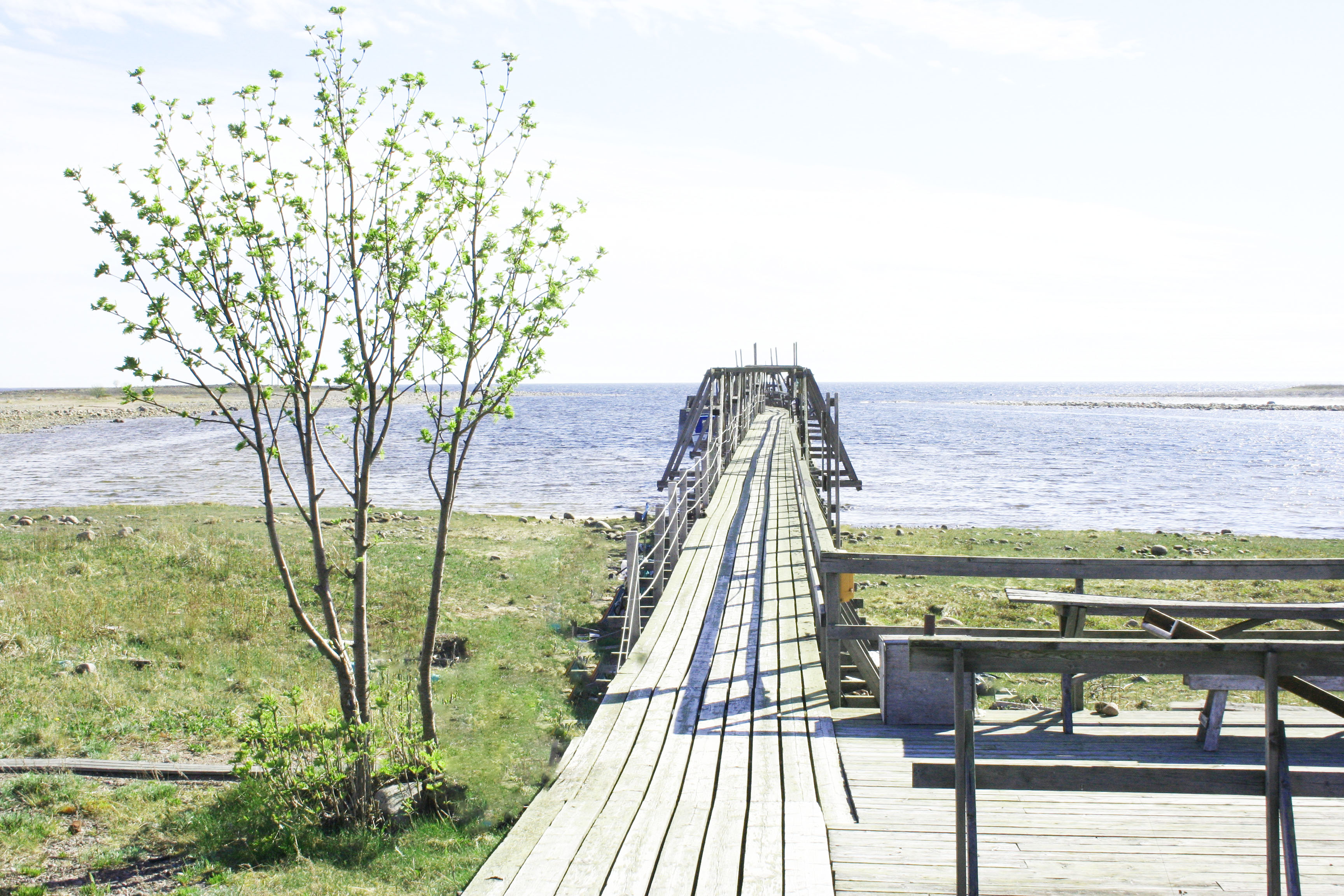 The north harbor
Due to land elevation as well as the low water level in the southern port, during the 1950s, a new port was to be built. The islanders, who had a great knowledge of the island and its conditions, carried out warnings and protests when it was decided that the new port would be located on the north side of the island where the waves and the pressure from the ice is the strongest.
Despite the protests, a concrete structure was built which was going to take a far longer time than planned to construct – and also become significantly more expensive than expected. However, in 1960 the stone harbor was ready.
A year later, damages to the pier could be seen and the harbor basin was filled with rocks and gravel. In 1967 the port ceased to be useful and after that, the forces of nature continued to design the port to a cape.
This means that the island's natural rounding on the north side has disappeared and that the currents have sought other way, which in turn has caused erosion on the western side of the cape, while the eastern side of the harbor is being filled up.