Explore Malören -A unique island experience 19 miles out at sea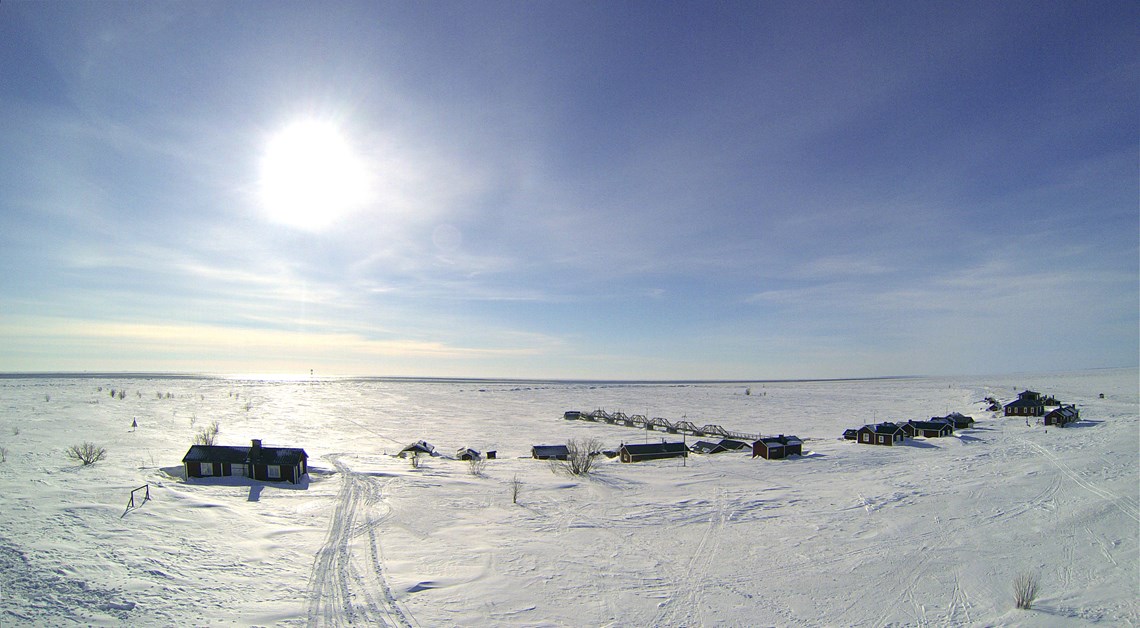 Set your goal at reaching one of the bays most remote islands, Malören, and the beautiful guest house out there. Whether you´re looking for an adventure, a relaxing break or simply to wind down in nature, the Malören lodge always invites you to experience the true power of nature. In the most unique and memorable way imaginable. This unique experience takes you on a journey across the seemingly endless ice-covered fields of the frozen Bothnian Bay, with the goal to reach its most remote island, Malören.
Explore Malören 2-5 April 2021 (Friday-Monday)
Package including:
3 nights accommodation at the Pilot cabin (Part in double room)
Snowmobile safari, Frevisören - Malören, round trip
Guided tour around Malören
Ice fishing
Ski tour on pack ice
Transfer Luleå airport-Frevisören round trip
The price includes:
Access to firewood sauna 
Full board
Helmet and winterclothes.
Price: 8 945 kr (Part in double room)
Single room supplement: 2 235 kr (3 nights)
Upgrade to sea view suite: 1 902 kr (3 nights)
Please contact booking@maloren.se for any reservations requests