At Malören, each room has been thoughtfully designed with a high level of comfort in mind, while keeping with our overall wellness focus. We have incorporated the surrounding nature into our double rooms and sea view suite. Natural, sustainable materials with a rich history such as wood and stone, harmonize together with Scandinavian design. It is your perfect hide-away under the northern skies.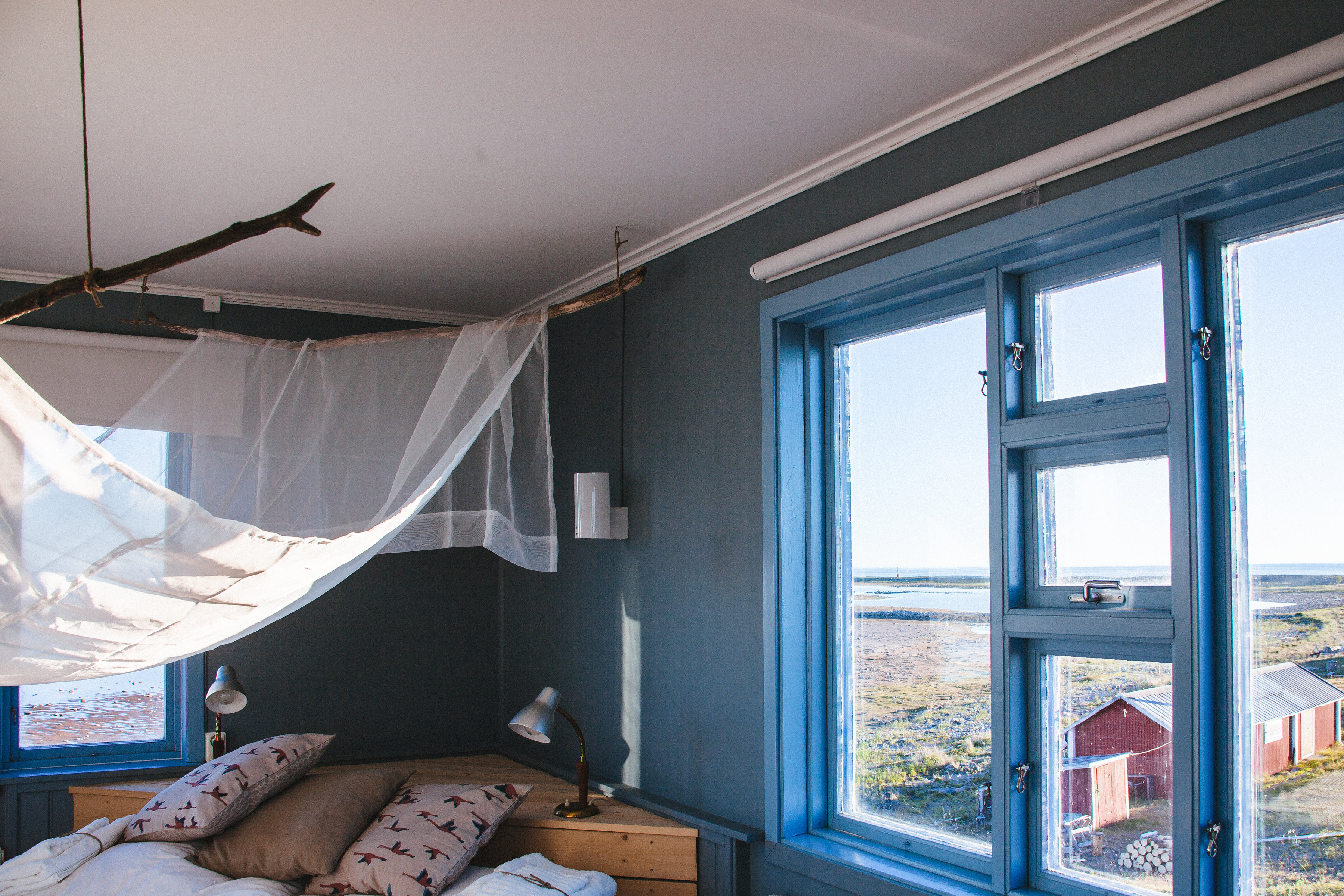 Sea view suite
The sea view suite opens up over a unique view that even your dreams would find hard to beat. The suite has view in four directions, overlooking the frozen Bothnian Bay.
Includes: Breakfast, bed making, cleaning, shampoo/soap and towels.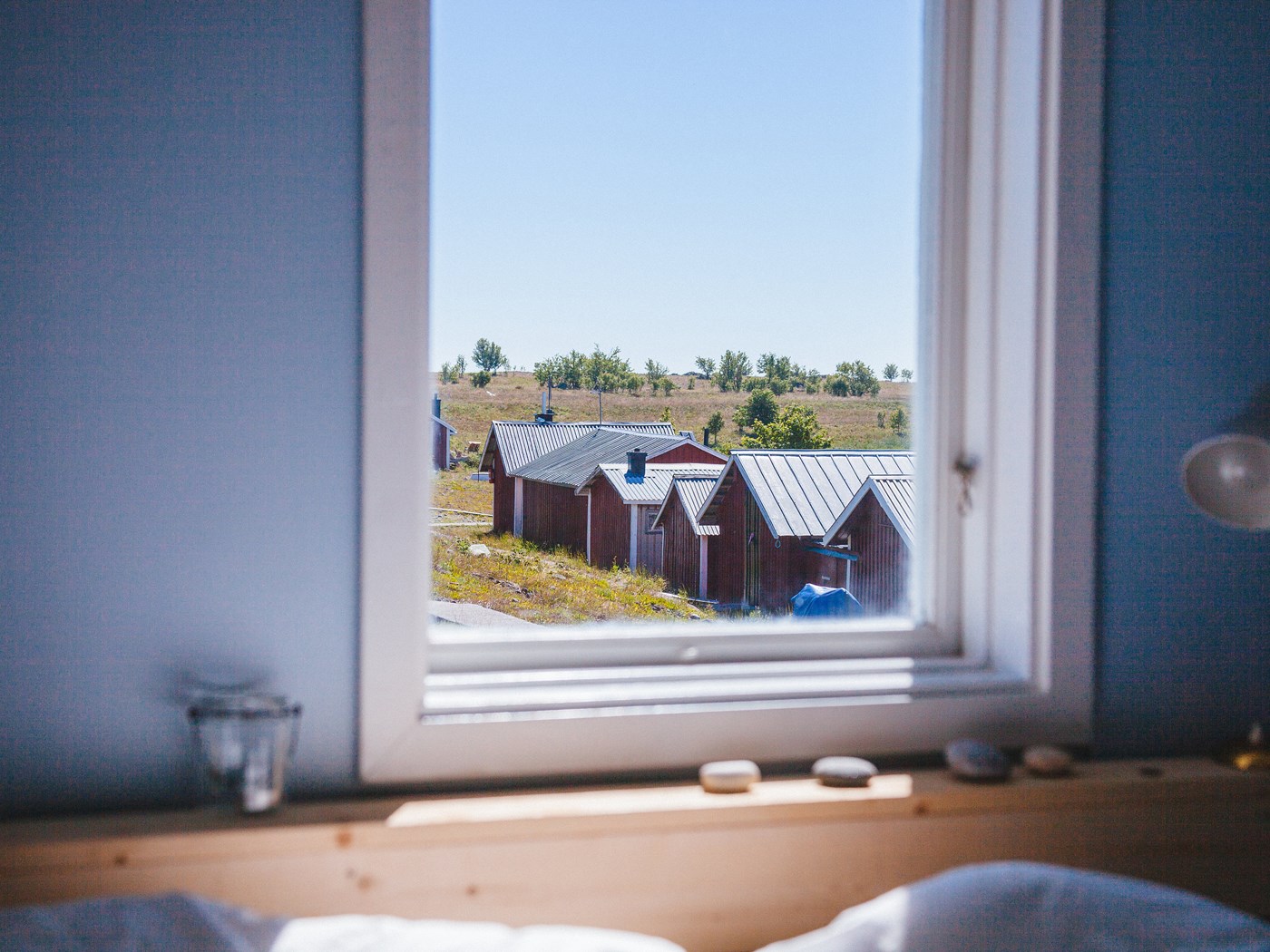 Double rooms
Our comfortable double rooms are designed with a warm homely feeling and each room has its own personal touch. No rooms look the same. We have seven cozy rooms with a 160cm wide bed.
Includes: Bed making, daily cleaning, shampoo/soap and towels.